Make staying home and staying safe easy, with these top tips to creating the ultimate stay-cation this winter.
This winter is set to be a little different for us all, with no European holidays or trips to warmer climates due to unprecedented circumstances beyond our control. However, that doesn't mean we need to go without. Create the staycation of dreams in your very own home whilst indulging in the ultimate relaxation, and stay safe this winter.
Identify what Luxury Means to You
Consider what the term 'luxury' realistically means to you. For most of us, this won't directly be your natural home space. So, what can you do to escape for a weekend, and really sit back and relax? This might be a new set of silk pyjamas, or a hotel-worthy sleep in the finest, pure linen yarn bedding.
Establish a Budget
Similar to as you would do on a holiday away, set a budget for your staycation. How much would you like to spend over the weekend to really set the scene, relax and unwind? Consider groceries, what you'll have for dinner, spa and beauty products, drinks and perhaps a good book or movie. You may also wish to take this time to upgrade your bedroom. Research the cost of quality blankets, linen bedding, a luxury, New Zealand knitted bathrobe and set of bath towels and set some money aside to treat yourself.
Set the Scene
Turn your bedroom into a retreat. Set up a coffee station close to the bed, complete with coffee machine, a few mugs, coffee and sugar (if needed). Pick up a selection of your favourite snacks and drinks, and stock a little mini bar. Adopt the triple sheeting method to bring the luxurious element to your sleep with crisp, fresh bedding. This includes a bottom fitted sheet laid over the mattress protector, followed by two top sheets, separated by an Angora & Merino Wool, or Pure Cotton blanket. Choose a luxury bed linen brand, like Bemboka, reputable for its quality. When it comes to sheet thread count, don't base your decision on a number. Test out different fabrics and choose one that feel best to you. Finish with a natural linen spray, such as lavender, and by layering a few cushions with varied sizing and use texture to add interest. Calm your bathroom area and set it up with a selection of bath salts, face masks, hair products and candles. Include a set of luxury bath towels, designed in Australia. You can choose from soft and absorbent 650gsm Jacquard, or take your bathroom to the next level with our impressive 700gsm Luxe range. Finish with a vase of flowers, adding a pop of colour to your space, with their aroma helping to aid in your sleep.
Treat Yourself to Premium Hospitality
When you can't go out, support your favourite local restaurant and indulge in a delicious, quality meal in the comfort of your own home. Set the table, light a candle and enjoy a good bottle of wine. This not only feeds you, but feeds your soul knowing you've helped a small business in these tough times.
Splurge at the grocers. Stock up on your favourite snacks, as well as some fresh fruit, orange juice, bottled water and more.
For breakfast, indulge in a multi-course spread. Granola or muesli, eggs, smoked salmon and sourdough toast with warm butter. Cook up a storm and hop back into bed for a lazy morning.
Indulge in Self Care
Fill the tub, pour in some bath salts, light the candles and pick up your favourite book. Take a long soak and relax amidst your favourite playlist or some spa-like backdrop tracks. Those quality luxury jacquard bath towels you upgraded your bathroom with are the ultimate indulgence to dry off with. Place a hot face washer over your face and finish with a face mask whilst wrapped up in modern luxury bathrobe. Forget about the time and enjoy the bliss.
Explore the World from your Sofa
Just because the doors to the world are closed right now, doesn't mean you can't explore it safely. Hop into bed or curl up on the sofa and explore the vast selection of travel documentaries, world movies, cooking programmes and more, available for streaming across platforms like Stan, Amazon Prime and Netflix. The world is your oyster, and it will be open again soon. So, get planning your next adventure from the safety and relaxation of your own home.
Read More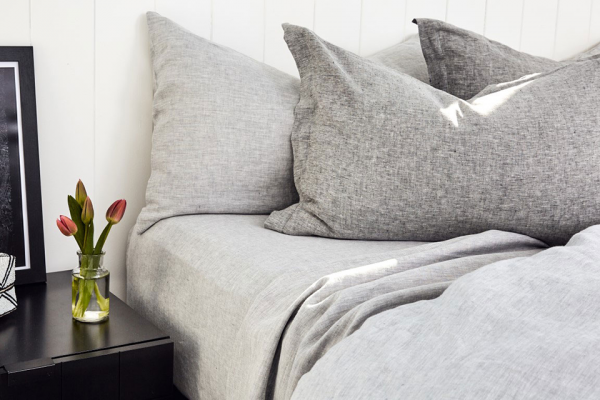 There's nothing quite as relaxing as rolling into the crisp, fresh bedding of a luxury hotel suite after a long bath. The smell of freshly laundered linen, serene surrounds and premium service amidst a stylish,... continue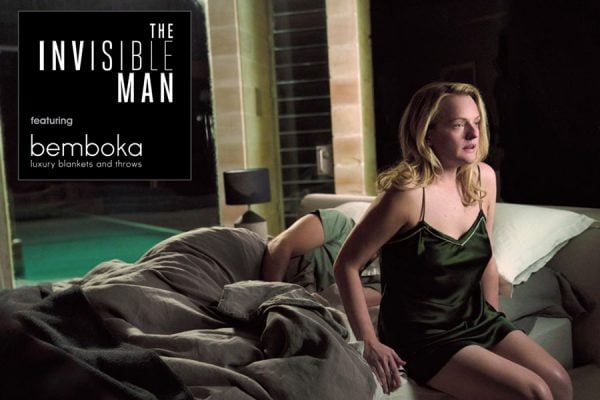 Bemboka luxury blankets and throws makes its Hollywood debut. Proclaimed as one of the must-watch films of 2020, The Invisible Man is a tense, clever and suspense-driven sci-fi thriller derived from a bold reimagining of... continue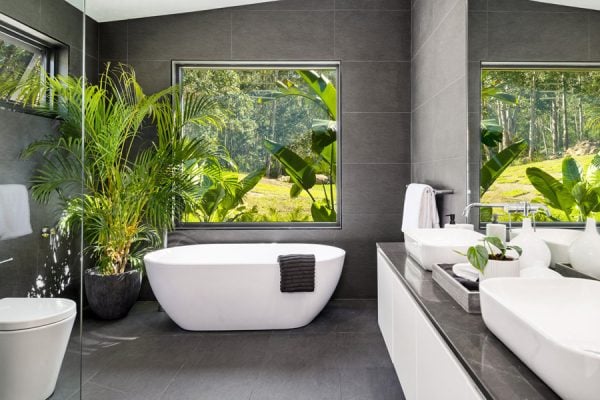 The Bemboka Bathroom collection offers unrivalled relaxation, perfect for ensuring the ultimate comfort during your valuable downtime. What was once considered a solely functional room of the house has fast become a place of relaxation,... continue