Take advantage of the warmer weather and air out the linen cupboard this spring.
The perfect time of year for freshening up your home and resetting, a good spring clean is both daunting and extremely satisfying. However, whilst the art of organization will usually see the overhaul of children's rooms, wardrobes and garages, the linen closet is often a forgotten thought.
The Bemboka linen experts have collated their top five tips to cleaning out the closet this spring.
1. Empty the linen cupboard
It may sound obvious, but take it all out. Yes, it will be chaos. But trust us – it will make the entire process much simpler once you are able to effectively understand what you working with. Removing your bath towels and bed linen also gives you the opportunity to give the cupboard a good wipe down and dust.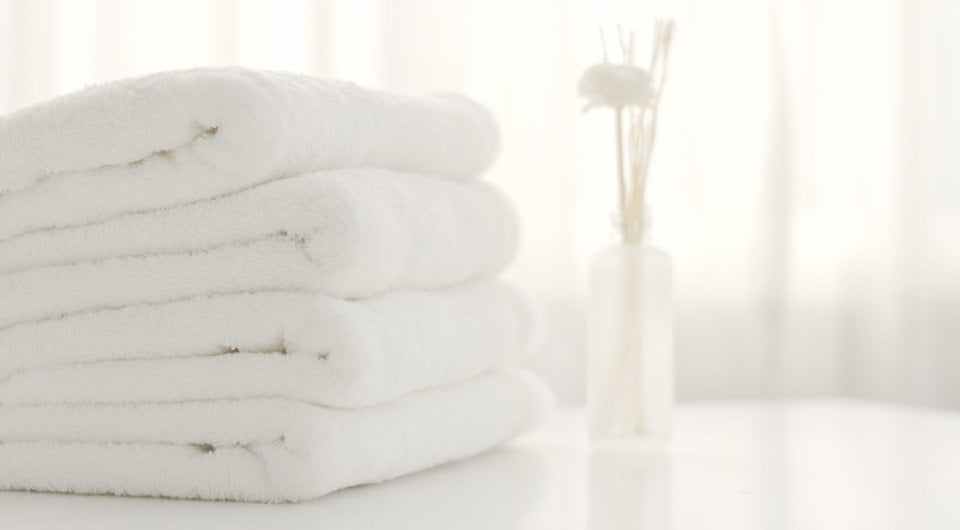 Luxe Towels in white colour
2. Sort your bath towels and linen
Start by deciding what is really worth keeping, and what would do better re-purposed, disposed of or recycled. Consider bed sheets you may have had a while and have worn, bath towels that are fading or no longer as soft as they once were, and what pillow cases are discolored beyond an acceptable point. A great household tip is to stick to the rule of three – that is, three bath towels, three pillow case sets, three duvets and three bed linen sets per person in the house. This will ensure you have ample amount of extras should you have guests to stay or some need replacing. You could always invest in a 'good' set for the guest bedroom and bathroom, too. Check out our bathroom collection to take advantage of our current promotion; a free hand towel with every full bathroom set purchased.
3. Update
It is important to remember towels and bed sheets are used daily. As such, they will wear, and will require updating more regularly than you may initially think. As such, try not to be too sentimental when going through the sorting process. Hygiene and cleanliness is key. Investing in quality products will add to the longevity of their use. Our luxury Bemboka collection is designed in Australia, with yarns sourced internationally. Strong, durable and premium in quality, our products are trusted by some of the most elite in hospitality, globally. To celebrate the start of spring, we are offering 25% off your purchase of luxe bath towels. Click here to shop now.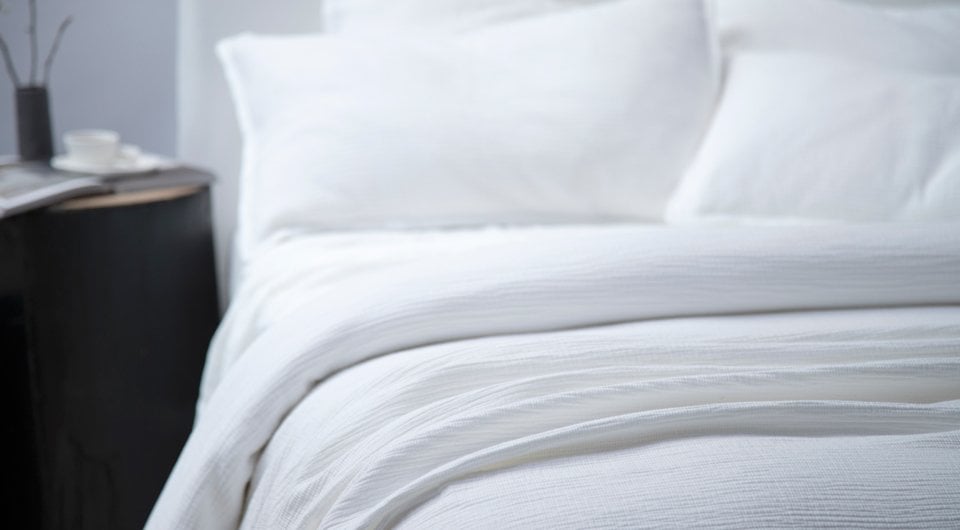 Ripple collection in white colour
4. Wash and air
Once you have successfully decided what you will throw and what you plan to keep, it's time to wash and air. There are a few things to bear in mind when washing linen and bath towels, especially more luxury blends of cotton or finer yarns. Check out our guide to caring for your linen and keeping your bath towels looking new. Give your linen the time to hang in a bright, airy space that will attract a soft breeze. Towels can be finished on a low heat in the dryer for extra fluffiness.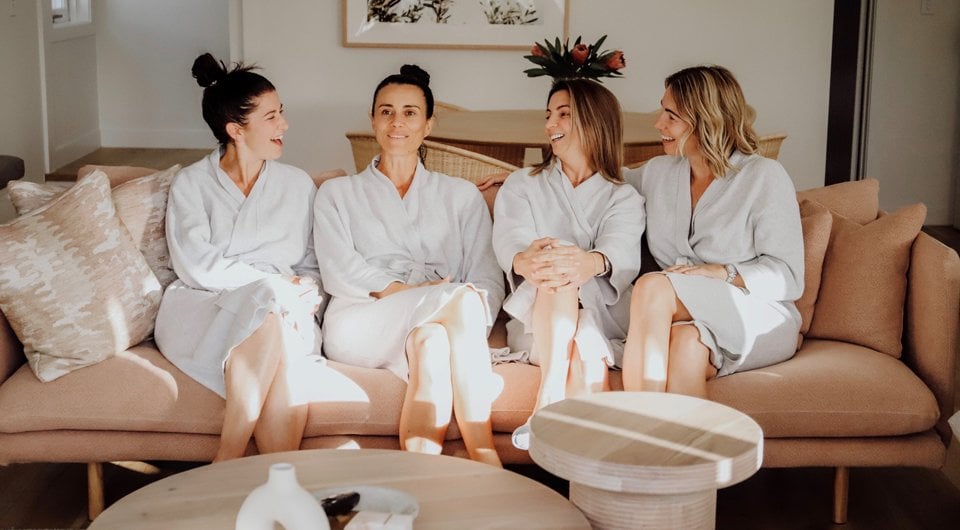 Cotton Bathrobes in dove colour | The Halliday
5. Organise
With all your bath towels, bed linen and duvet covers freshly washed, dried thoroughly and folded neatly, it's time to place them into piles. Remember, always use sheets and towels from the bottom of the pile to prolong wear and manage usage.  Keep sets together by folding your duvet cover into its matching pillow cases, and make sure you spend the time folding your fitted sheets properly. Another handy tip is to place each pile into a labelled box for easy access, neat storage and quick recognition. Add hanging storage to the back of doors, perfect for hanging throws or bathrobes, like this Bemboka Cotton bathrobe, currently 25% off. Finally, roll your towels – don't fold them. This saves a huge amount of space and looks neater, too!
Read More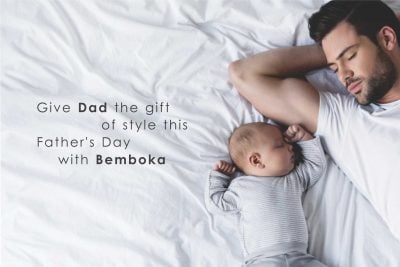 This year has certainly been one to remember, full of ups and downs and plenty of uncertainty. However, with the change has come an opportunity for us all to reconnect with loved ones, spending more... continue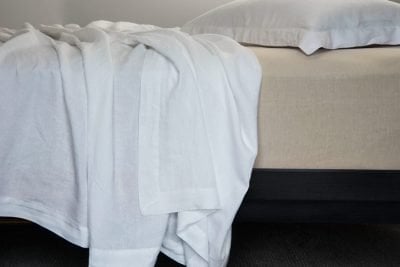 Why Australian linen designer, Bemboka, is fast-becoming a homegrown favourite, globally. Australian linen designer and manufacturer, Bemboka, has fast-become an international favourite, recognised for its quality, design and sustainably-conscious approach. From its humble beginnings in... continue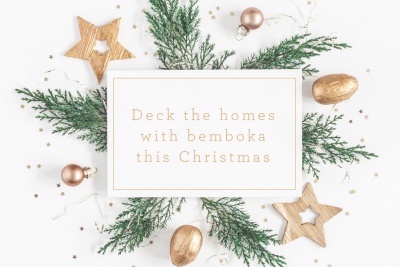 As 2020 comes to a close and Christmas looms upon us, the festive season has never been more welcomed amidst the confusion of the year that was. Celebrating family and friends in a time of... continue