How to Wash Linen Sheets & Clothes – A Complete Guide
If you're like most people, you probably think that washing linen is the same as washing other clothes. You would be wrong! Linen is a delicate fabric that requires special care when it is being washed. Washing linen is a bit different than washing other fabrics, and if you don't do it correctly, your sheets and clothes can come out looking wrinkled and faded. In this blog post, we will teach you how to wash your linen sheets and clothes properly so they come out looking great every time!
How often should you wash linen sheets and clothes?
It is generally recommended that you wash linen sheets every week or two. If you have a lot of dust or pet hair in your home, you may want to wash them more often.
For linen pants or shirts, it depends on how often you wear them. Generally, linen clothing can be worn a few times before it needs to be washed. However, if you have a stain on your linen clothing, spot clean it as soon as possible.
Does linen shrink when washed?
Being a natural fabric, pure linen is susceptible to shrinkage when it is first washed, but usually only by a very small amount if pre-shrunk or stonewashed like bemboka belgian linen.
If you are concerned about your sheets shrinking if they are not already pre-shrunk or stonewashed, wash your sheets in cold water on a gentle cycle, then line dry the sheets out of direct sunlight. We recommend avoiding the tumble drier if there are further concerns with shrinkage.
Can you machine wash linen sheets or clothes?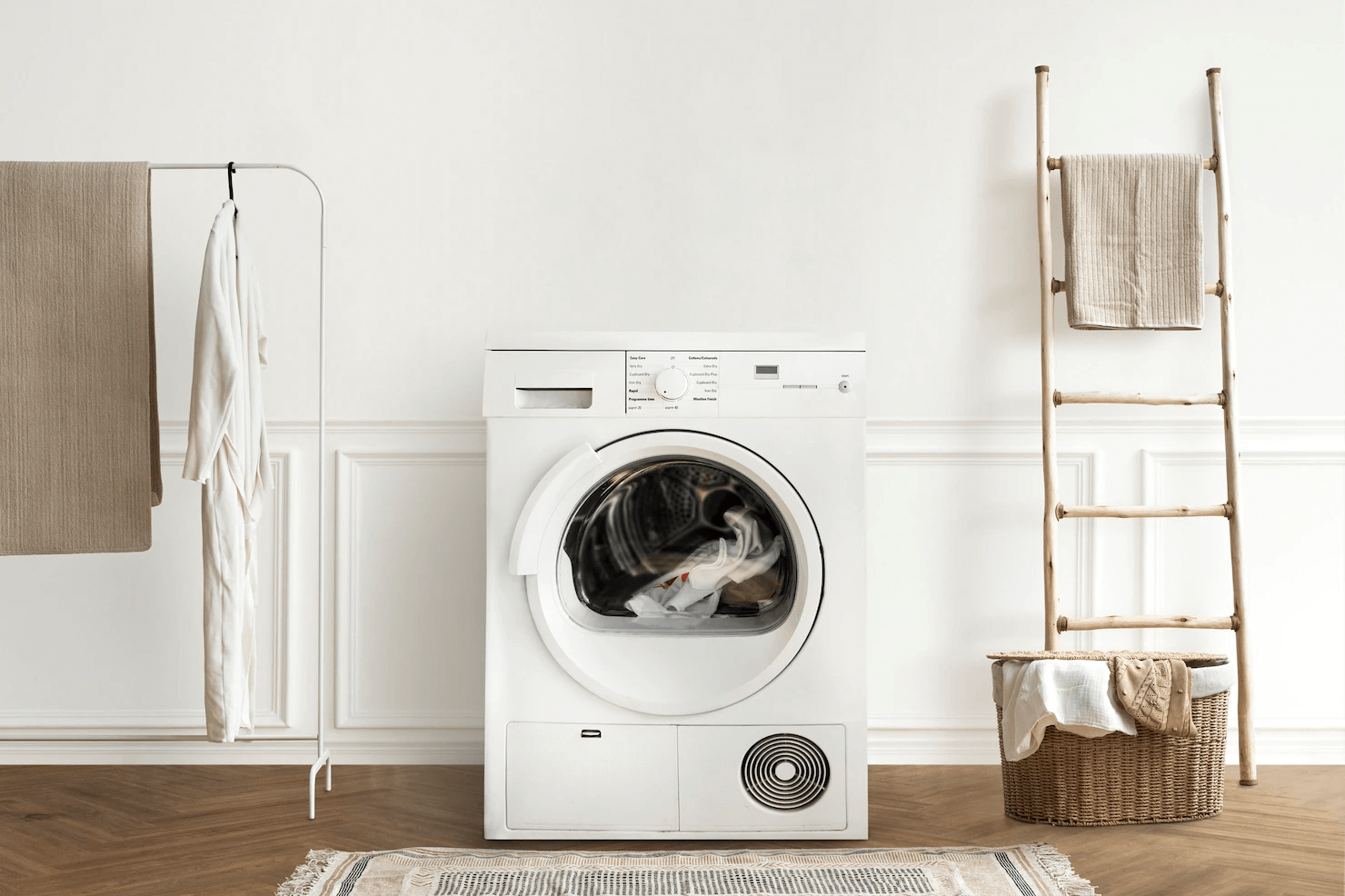 Yes, you can machine wash linen bedding and clothing. Just be sure to read the washing instructions on the label before laundering them to ensure that they can be safely machine washed.
When machine washing bemboka Belgian linen sheets, use the delicate cycle option and cold water. We also highly recommend using an organic or plant-based detergent designed for delicate fabrics or quality linen bedding. Bemboka also recommends using detergents without all the nasty harsh chemicals, like phosphates and optical brighteners.
Can you put linen in the dryer?
Bemboka recommends tumble drying its sheets to maintain premium softness. On the other hand, line drying is a great way to dry linen sheets, however you need to make sure that it is done completely out of direct sunlight for coloured sheets. If you don't want to risk shrinkage, dry your linen sheets on a drying rack. If you decide to use a dryer, be sure to use the lowest heat setting possible to avoid damaging the fabric.
Also, be sure to remove your linen from the dryer while it is still slightly damp so that it doesn't wrinkle. If your linen sheets are wrinkled after drying, you can iron them on low heat to remove the wrinkles.
Can you iron linen?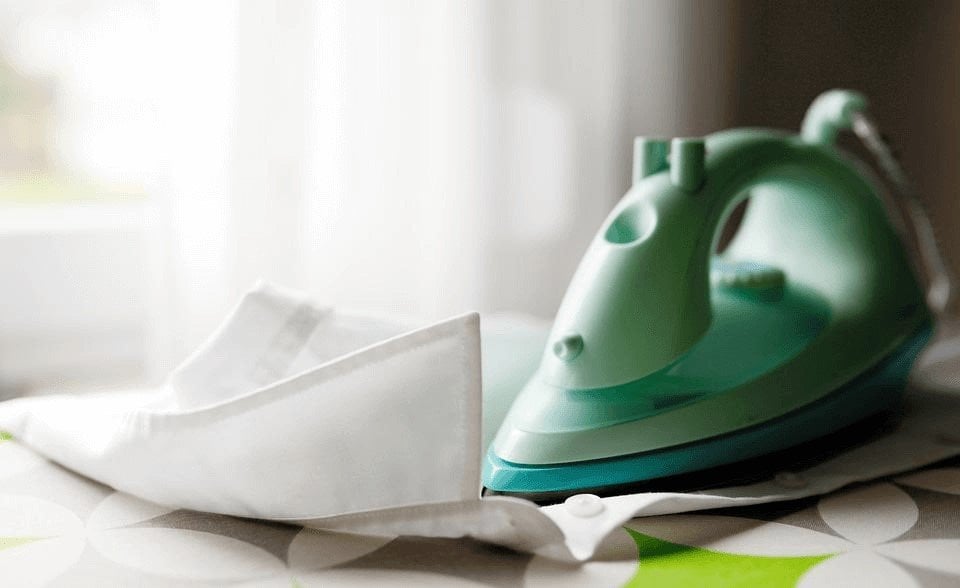 Yes, you can iron linen clothing & bedding. However, it's important to note that not all types of linen can be ironed. For example, some types of linen are pre washed fabric and don't need to be ironed. If you're unsure whether or not your linen sheets can be ironed, check the care label before proceeding.
To iron linen sheets, first make sure that they are damp. You can either spray them with a bit of water or put them in the dryer on low heat for a few minutes before ironing.
When ironing linen, always use a low heat setting and avoid using steam. If your sheets are particularly wrinkled, you may need to dampen them before ironing.
Another tip for ironing linen sheets is to use a pressing cloth. A pressing cloth is a thin piece of fabric that you place over the sheet while you iron. This helps to protect the linen from getting damaged by the heat of the iron.
Can you bleach linen?
We don't recommend it! Linen is a natural fibre and is therefore as delicate as pure cotton.
Having no synthetic properties, bleach is harsh and can damage the fabric over time. Secondly, it can also cause the colour to fade over time or discolour instantly.
Bemboka advises against the use of bleach or benzoyl peroxide on any of our products. Fabric that comes into contact with bleach or benzoyl peroxide will be permanently discoloured, with bleach leaving a green hue, and peroxide an orange hue.
If you absolutely must use bleach on your linen sheets, be sure to dilute it with water first and always follow the manufacturer's instructions carefully. Please note that with bemboka white linen sheeting you are doing this at your own risk.
How to Wash Linen Sheets & Clothes
Now that you know the basics of caring for linen, it's time to learn how to actually wash them! Washing linen clothes & sheets is not difficult, but there are a few things you need to keep in mind in order to ensure that they come out looking their best.
1. Sort your laundry by colours
Start by sorting your laundry into whites and colours, separate them into two piles and then choose the appropriate water temperature. If you are washing your linen bedding, be sure to wash separately and do not mix with your other clothing.
2. Use cool or warm water when washing linen sheets and clothes
Hot water can cause linen to shrink or wrinkle. Wash white linen fabrics in cool water. For coloured linen fabrics, use a colour-safe detergent and lukewarm water.
3. Use a mild detergent
Linen is a natural fabric, so it is best to use an organic detergent when washing it without any phosphates and optical brighteners. You can find mild detergents at most stores that sell laundry products.
Avoid using harsh chemicals or bleach, as these will likely damage the fabric.
4. Pre-soak before washing
If your linen items are very dirty, you may want to pre-soak them in a gentle solution of detergent and water for at least one hour before washing.
5. Use a gentle cycle
The gentle cycle on your washing machine is the best setting to use when laundering linen sheets and clothing. This will help prolong the life of the fabric.
6. Hang linen items to dry, or tumble dry on low heat.
Linen should be hung to dry as this will help to prevent wrinkles from forming. To maintain the soft handle of your linen sheets, you should tumble dry linen on the low setting. This will help you to speed up the drying process.
7. Iron linen items while they are slightly damp to avoid wrinkles
If your linen item is already dry, mist it with a spray bottle before ironing.
Bonus Tips – How to Care for Linen Fabric
What is the best way to store linen?
Linen should be stored in a cool, dry place. If possible, store it in a dark place to prevent the fabric from fading. Be sure to store linen away from direct sunlight or heat sources, as this can cause the fabric to deteriorate.
When storing linen for an extended period of time, it is best to wrap it in acid-free tissue paper or cotton muslin. This will help protect the fabric from insects and other pests.
If you are folding linen sheets, be sure to fold them along the grain of the fabric to prevent creases from forming. Finally, always allow linen sheets to air out before storing them away; this will help prevent musty odours from developing over time.
How to soften linen sheets?
To soften linen sheets, you can either pre wash them before using them or wash them with baking soda. If you choose to prewash your sheets, soak them in a tub of cool water for about an hour before washing. This will help to loosen the fibres and make them more pliable.
If you don't have time to prewash your linen sheets, you can wash them with baking soda. Add half a cup of baking soda or fabric softener to your washing machine along with your regular laundry detergent. Wash your sheets on a gentle cycle in cool or warm water. Baking soda or fabric softener will help to soften and freshen your sheets.
How do I remove stains from linen?
There are a few different methods you can use to remove stains from linen. One method is to instantly soak the stained area in cold water for about 30 minutes. Then, you can use a mild detergent to gently scrub the stain.
Another method suggested for white coloured sheets only is to mix equal parts vinegar and water, and then apply this mixture to the stain using a clean cloth. Allow the mixture to sit on the stain for about 15 minutes before rinsing it off with cold water.
If you have a stubborn stain that doesn't seem to be coming out in your white sheets, you can try using a stain remover specifically designed for linen. Be sure to follow the instructions on the stain remover carefully, as some products may damage the fabric.
Final Thoughts
So, there you have it! By following these simple tips, you can keep your linen sheets looking and feeling great for years to come.
We hope this information was helpful and that you will find these tips useful the next time you need to launder your linen sheets. If you have any additional questions or would like more advice, please don't hesitate to contact us. We're always happy to help!
If you're interested in buying linen sheets, don't forget to check out our collection of linen flat sheets and fitted sheets. They're made with the finest Belgian linen yarns and are soft, luxurious, and durable, guaranteeing a good night's sleep.
Read More