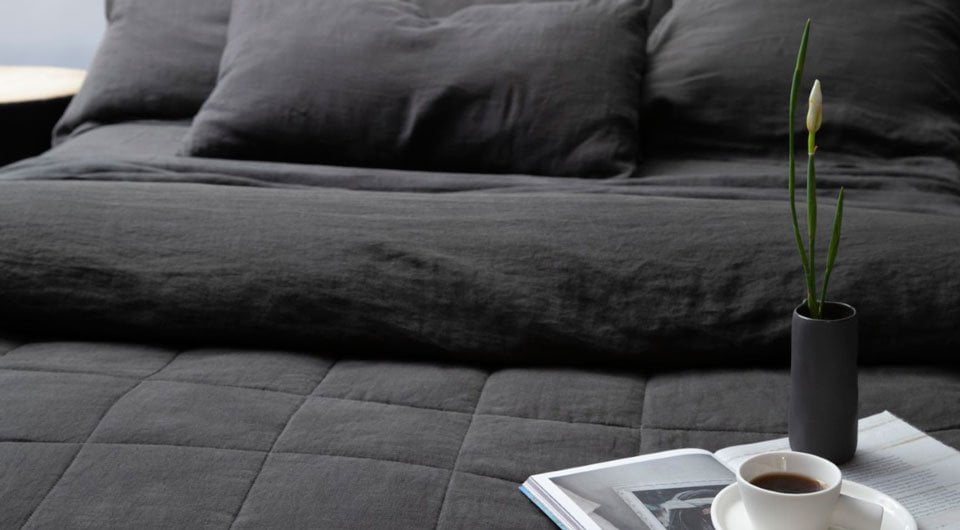 Bed sheets are an essential part of our daily lives, and choosing the right ones can make all the difference in the quality of our sleep. With so many options available on the market, it can be overwhelming to choose the best bed sheets for your needs. In this complete guide, we'll walk you through everything you need to know about buying bed sheets, including the different materials, thread counts, sizes, and more.
Check Mattress Size and Bed Sheet Dimensions
It sounds obvious, but the very first thing you need to do is check the dimensions of your mattress. Whilst the terminology of 'single', 'queen' and 'king' runs as a guide internationally, the exact measurements of a mattress differ from brand to brand.
So, don't assume that all mattresses labelled as "queen" are the same size! It's best to measure your mattress yourself or look up the specific dimensions online. And don't forget to leave a little extra room for movement and comfort.
Once you have your measurements, you can start looking for bed sheets that will fit your mattress properly. Look for sheets that are labelled with the exact dimensions of your mattress, rather than just a general size such as "queen" or "king". This will ensure that the sheets fit snugly around your mattress without any extra fabric that could bunch up or cause discomfort while you sleep.
Understand the Different Types of Bed Sheets
One of the most important factors to consider when choosing bed sheets is the material type. Different materials can make a big difference in how comfortable you are while sleeping and how long lasting your sheets are. In addition to choosing the right material, it's also essential to understand the difference between flat sheets and fitted sheets. To help you choose the best option, we've put together a comparison of different bed sheet materials with their pros and cons.
| Material | Pros | Cons |
| --- | --- | --- |
| Cotton sheets | Soft, breathable, easy to care for, available in a range of thread counts | May wrinkle easily, can shrink if not cared for properly |
| Bamboo sheets | Soft, sustainable (eco-friendly), hypoallergenic, moisture-wicking | May wrinkle easily, may require special care to maintain softness |
| Linen sheets | Durable, breathable, textured feel that adds a touch of elegance, naturally hypoallergenic | Can be expensive, can be rough at first but it gets softer with every wash |
| Polyester sheets | Affordable, easy to care for | Not as breathable as natural fibres, may retain odour |
| Tencel sheets | Soft, moisture-wicking, environmentally friendly | Can be expensive, may require special care |
| Microfiber sheets | Lightweight, breathable, hypoallergenic, less expensive than natural materials | Can be less breathable than natural fibres, may trap heat |
| Satin sheets | Smooth, luxurious, soft | Can be slippery, may require special care |
| Silk sheets | Soft, hypoallergenic, regulates temperature | Expensive, requires delicate care |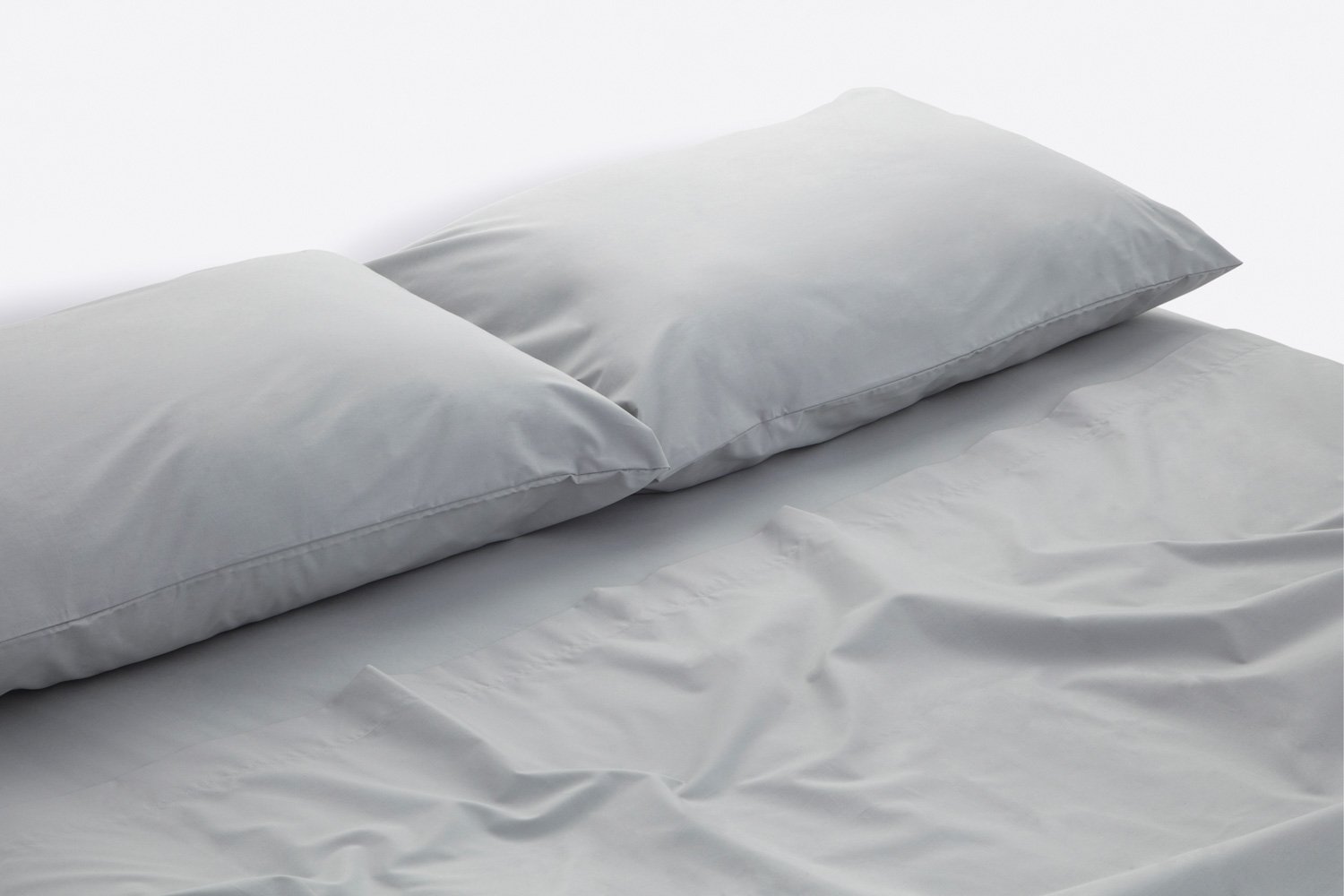 If you're looking for the ultimate luxurious bedding experience, be sure to check out collections of fitted and flat sheets. Our sheets are crafted using only the finest materials like Belgian linen and cotton percale, which are known for their comfort and durability. Give your bed the upgrade it deserves with our premium sheets.
Consider the Thread Count
Thread count refers to the number of threads woven into one square inch of fabric. While a higher thread count may seem like an indicator of quality, it's important to note that this isn't always the case. Thread count can vary greatly depending on the type of fabric used and the weaving method employed.
So.. what is the best thread count for bed sheets?
The truth is, there is no one-size-fits-all answer to this question. The ideal thread count for bed sheets will depend on a variety of factors, including personal preferences and the type of fabric used.
The best thread count for bed sheets depends on personal preference and the type of sheets you are looking for. Generally, a thread count of 300-400 is suitable for most people. Sheets with a thread count below 300 may feel rough, while sheets with a thread count above 400 may be too heavy and hot for some people.
For those who prefer lightweight and breathable sheets, a thread count of 200-300 is recommended. These sheets are more breathable and comfortable during warmer months. For those who prefer a thicker feel, a thread count of 400-600 is recommended. These sheets are thicker and warmer, making them perfect for colder months however will retain bodily oils more and are not as healthy for the skin.
It is also important to note that the optimal thread count for bed sheets may also vary depending on the type of fabric utilised. For linen bed sheets, thread count is not as important as it is for cotton. Linen fibres are thicker and more textured, which means that a lower thread count can still result in a high-quality and durable fabric.
Consider the Weave Type
Weave type refers to how the threads are woven together to create the fabric. The most common types of weave are percale, twill and sateen.
Percale weave is a simple, one-over-one-under pattern that creates a crisp, cool feel. It is lightweight and breathable, making it ideal for warm weather. Percale is also durable and long-lasting, and resistant to pilling. The fabric is smooth to the touch, but not as silky as sateen. Percale often has a matte crisp finish.
Sateen weave, on the other hand, is a four-over-one-under pattern that creates a smooth, luxurious feel. It is heavier and more substantial than percale, making it perfect for cooler weather. Sateen drapes well and has a silky, lustrous finish.
Twill weave has a diagonal pattern visible on the face of the fabric, creating a soft, drapable fabric. Twill is durable and resistant to wear and tear, and also resistant to wrinkles.
Consider the Maintenance Requirements
Another factor that should not be overlooked is the ease of maintenance. Some sheets require special care or dry cleaning, which can be time-consuming and expensive.
At Bemboka, we offer a variety of bed sheets that are not only easy to care for but also made using the finest materials that provide ultimate comfort and durability. All of our bed sheets are machine washable and tumble dry friendly, making them a convenient choice for busy lifestyles.
Choose the Right Colour
Choosing the right colour for your bed sheets can play a crucial role in creating the perfect ambiance in your bedroom. The colour of your sheets can set the tone for your entire sleeping environment, so it's important to consider your options carefully.
When choosing bed sheet colours, you should first consider your overall bedroom decor. Are you going for a modern look, or do you prefer a more traditional aesthetic? Do you want to create a calming oasis, or a bold and vibrant space? The colour of your sheets should complement your overall decor and create a cohesive look.
Colours such as white, ivory, cream, and beige are classic choices for luxury bedding. These colours create a clean and serene ambiance, allowing you to relax and unwind in a comfortable environment.
Metallic colours such as gold, silver, and bronze can also add a touch of glamour to your bedding. These colours reflect light and create a shimmering effect, which can add a sense of luxury and sophistication to your sleeping space.
If you're looking for a pop of colour, consider shades of blue, green, or even pink. These colours can add a touch of personality and create a calming and soothing atmosphere.
Look for Product Certifications
Another important factor to consider is product certifications. At bemboka, we take product quality very seriously, which is why all of our bed sheets are certified under the Global Organic Textile Standards (GOTS) and STeP by OEKO-TEX® Sustainable Textile Production. These certifications ensure that our products meet the highest standards of quality, safety, and sustainability.
Summary
In summary, choosing the right bed sheets can have a significant impact on the quality of your sleep, and with so many options available in the market, it can be overwhelming to make a decision. It is crucial to start by measuring your mattress to ensure the sheets fit correctly. You should also consider the material type, thread count, and weave type to determine the comfort and durability of the sheets. Finally, don't forget to consider the maintenance requirements, including the care instructions, to ensure the longevity of your bed sheets.
Ultimately, the perfect sheets for you will depend on your personal preferences, but by following the tips outlined in this guide, you can be confident in your choice. So there you have it! We hope this information was helpful in guiding you towards the best bed sheets for your needs.
Read More