One of the best things about the cooler weather setting in is the ability to layer. Bemboka style team talks 4 key ways to wear your Bemboka Cashmere Scarf this winter
As the temperature drops and the cool weather sets in and the winter wardrobes come out, layering season is upon us. Whilst we spent the majority of 2020 at home, this year we're finally able to put those styling pieces into play. Our  fashion team has pulled together a few of its best practical and stylish tips for men and women-alike around how to wear a scarf, like Bemboka's best-selling Italian Cashmere Scarf, this season.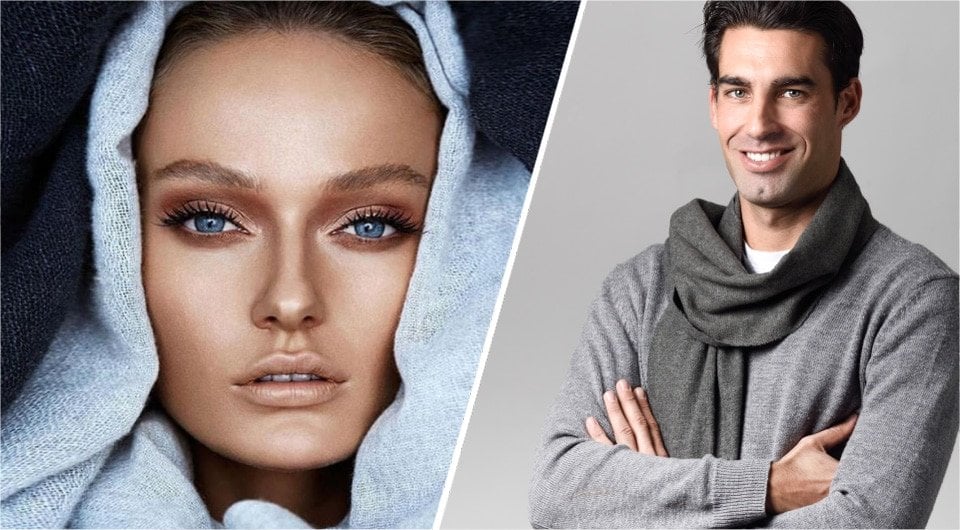 cashmere scarves in charcoal and dove colours by bassike (left) and charcoal colour (right)
Pop it up
The Bemboka Cashmere Scarf is soft and plush, making it an accessory for all seasons. Featuring premium, Italian spun, 100% cashmere yarns, its light handle makes it ideal for layering in any occasion. Why not peek a layer of colour, like the Bemboka Cashmere Scarf in Blush, Pink or Emerald, out from beneath your oversized sweater or jacket? The Bemboka team suggests pulling with your Bemboka Cashmere Scarf over the collar for a little pop of colour, or layering under a long sleeved shirt or button up.
Play with contrast
Gone are the days of blue and green should never be seen and avoiding black and dark denim. Playing with contrast this season is a must – blending patterns, textures and colours. Think about stand out combos that are put together with purpose. Loop the Bemboka Cashmere Scarf in Black under a leather bomber jacket, or tuck an Ink or Dove colour into a darker chunky knit to elevate your outfit. For those super chilly days, you might like to double up, layering a light and dark colour under an overcoat.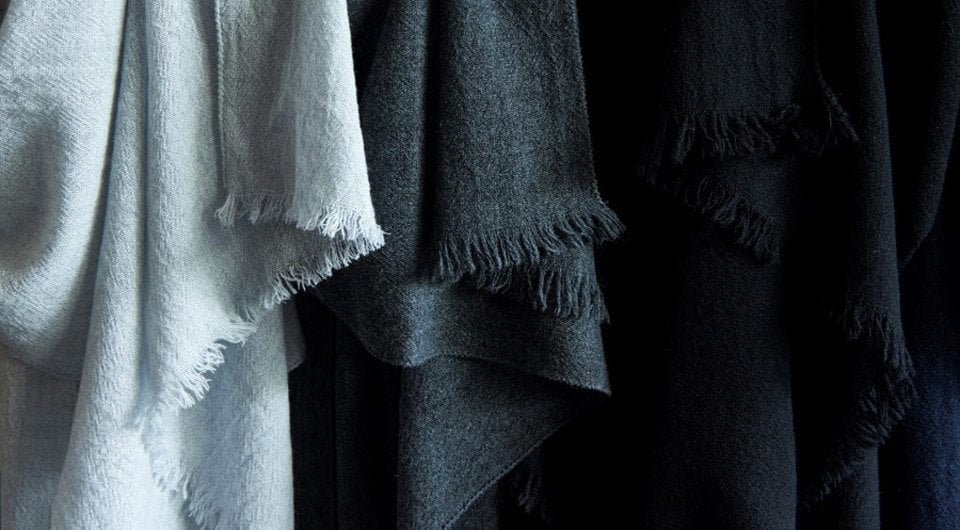 cashmere range in dove, charcoal, black and ink colours

Tie it right
The classic loop; the infinity knot; braided – there are numerous ways to tie your scarf, but which way is best? A casual loop will always dress an outfit down, and can look bulkier – great for sturdier jackets or cozy ensembles, whilst a French knot dresses up a collared shirt, teamed with a jacket. A wrap-and-tuck is perfect for those dressier occasions, giving your outfit a preppy twist. The Australian-designed Bemboka Cashmere Scarf boasts a light handle, making it the perfect accessory for any scenario. Get familiar with a few different knots.
cashmere scarf in blush colour
Keep it neat
Choosing the right scarf for the right occasion is imperative. Whilst it should never be so big as to be mistaken for a rug, you'll also want to ensure it's not awkwardly small. The Bemboka Cashmere Scarf collection is ideally sized at 65cm x 200cm – providing plenty of length for different loops and ample fabric for warmth, and priced at $299.00 with complimentary worldwide shipping. Our Oyster,  Sand or Dove colour palettes are the perfect neutral shade to compliment your business suit or evening attire, simply draped around the neck.
Read More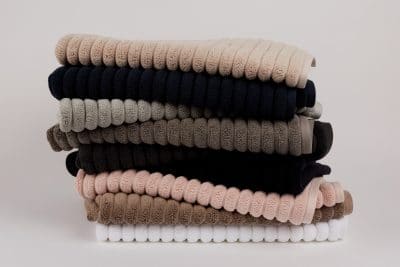 When buying bath towels, knowing what you're looking for and understanding what is both quality and durable is important. Buying bath towels may seem like an easy feat. Still, the experts at leading Australian bedding... continue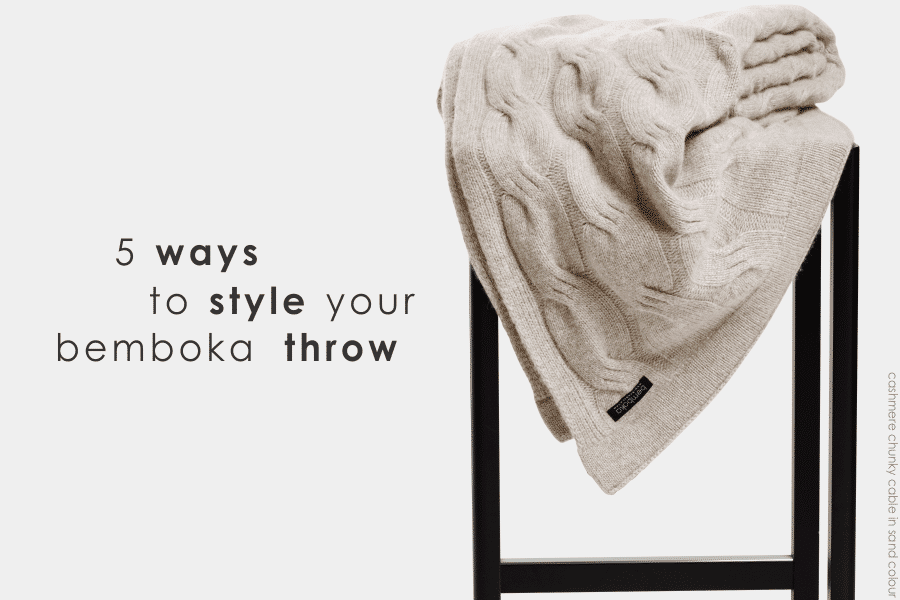 As the Australian weather cools this Autumn and the winter months fall upon us, the home experts at Bemboka are on hand to help you cozy up your home with their key tips to styling... continue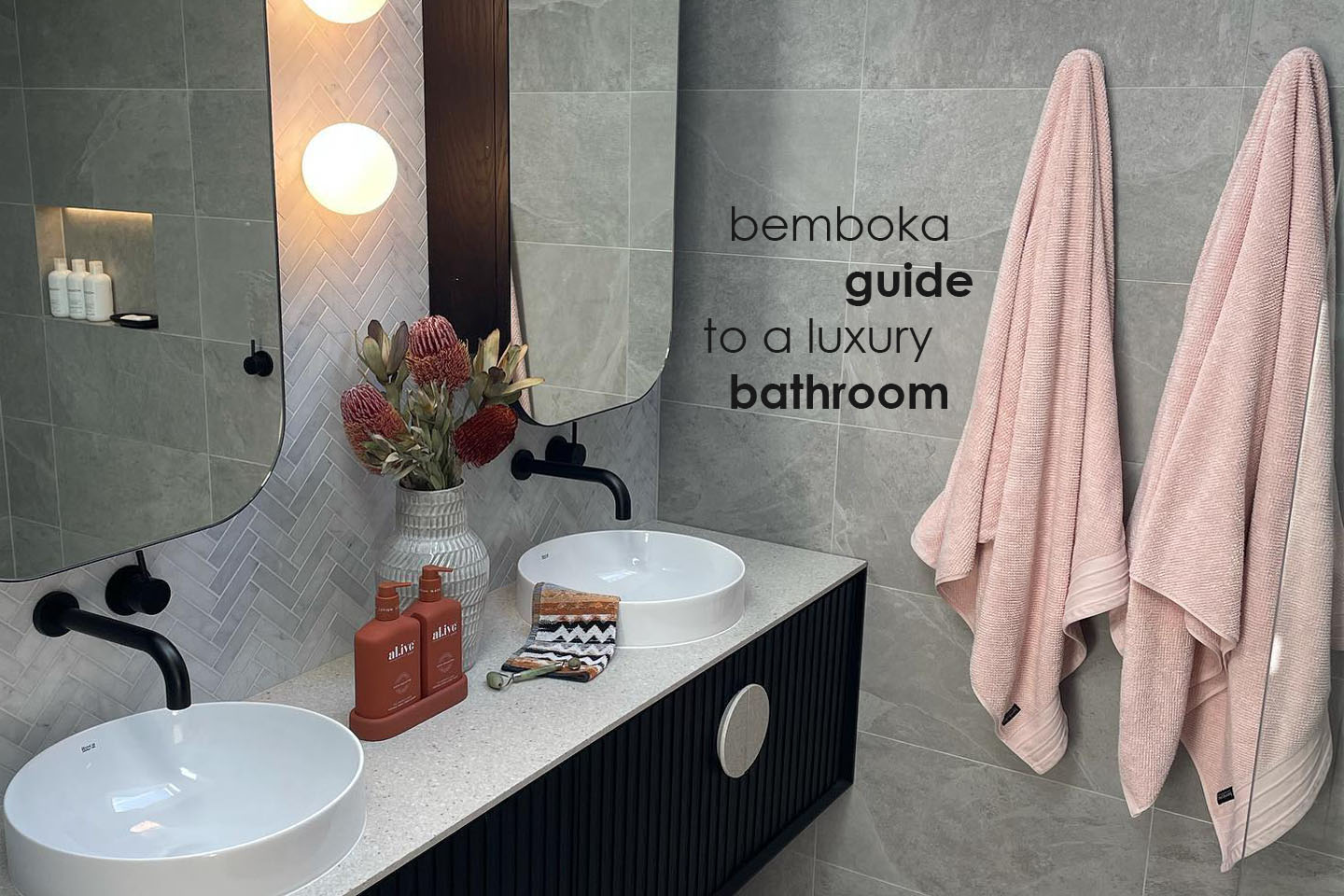 Updated on October 28, 2022 Haven't you always wanted to have a relaxing and luxurious hotel bathroom in your home? Do you love that feeling of walking into a well-designed space with clean, crisp lines... continue