Decorating homes, together
Care For Some Linen Logic? Top Tips To Caring For Your Linen Sheets
One of the most trusted fabrics, the purchasing of quality linen bedding is a true investment. Once used as a currency in Ancient Egypt, the luxurious, natural fabric is renowned for its temperature-regulating properties, able to keep you both cool in summer and warm in winter. It's filtering, moisture-absorbent and evaporative characteristics make it super healthy, withstanding bacteria and hypoallergenic. Linen's ability to withstand most dirt, stains and moths whilst being dry-clean and machine wash-friendly make it an ideal choice for creating the perfect sleeping conditions, year-round.
Highly durable, linen softens over time, and when cared for correctly, can last for decades. So, when it comes to how to wash linen sheets and best practice around care, what are key tips to ensure longevity and a great night's sleep?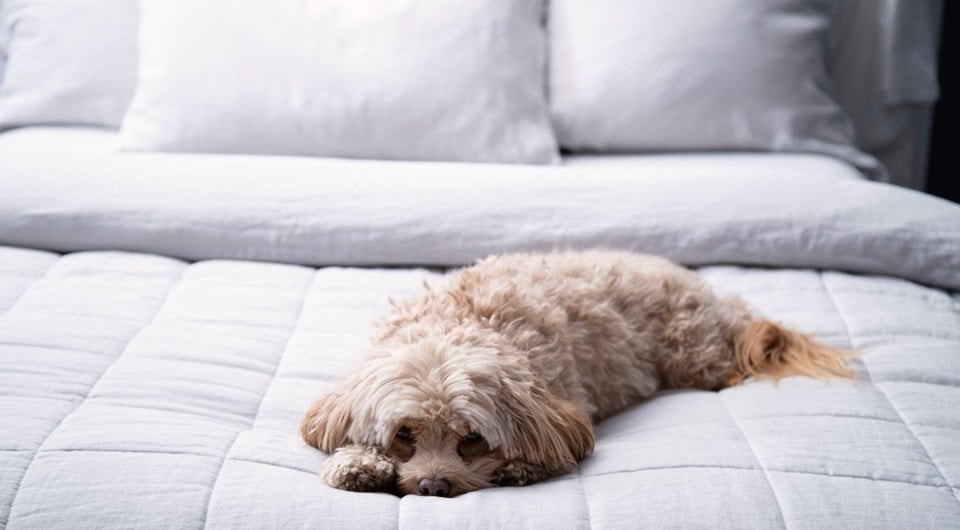 Do Your Research
Bespoke linen brand, designer of luxury bed linen in Australia and experts in premium fabrics, Bemboka, recommend using a phosphate-free liquid laundry detergent, and avoid bringing your linen into contact with any bleach, peroxide or optical brighteners. These products are too harsh for linens, and will shorten the lifespan of the soft material fibers.
Dilute Detergent
Never pour detergents directly onto your linen. Bemboka suggests they be diluted ahead of the wash in water before adding your carefully unfolded linen to the wash. Ensure you are using the right amount of detergent for the weight of your linen. For example, fine linens will only require half the amount of product. This can be adjusted to match the density of the soil.
Wash Gently
When it comes to how to wash bed linen, linens should be washed on a warm, gentle cycle at 40 degrees with a cold-water rinse. Make sure you avoid overloading the washing machine to allow them to circulate, and prevent fiber breakdown from excessive abrasion and agitation.
Cosmetics Count
It is important to check the labels of your lotions, potions, creams and toiletries before use. Products that contain bleach or benzoyl peroxide can permanently discolour and damage your linen, and should be avoided.
Avoid Softeners
Whilst these appear to make linens softer, they cause damage over time. Linen has a natural tendency to soften over time with use, meaning there is no need to include these in your care routine.
Air-dry
Line-drying linens in a shaded place, away from direct sunlight is best. Whilst it is safe to tumble dry them on a low to medium heat, Bemboka suggests tumble drying linens for five minutes before carefully shaking them out and smoothing damp lines and hanging on the line. Take care not to overfill the tumble drier to allow room for linens to circulate effectively.
Always Follow Instructions
Whilst it may sound obvious, but it is crucial to read and follow care instructions outlined on linen products. They provide the most accurate information on how best to care for your linen to ensure long-term durability and use.
For more information on how to care for linen sheets, and to purchase bed linen online in Australia, visit www.bemboka.com.au