5 Ways To Style Your Bemboka Throw
As the Australian weather cools this Autumn and the winter months fall upon us, the home experts at Bemboka are on hand to help you cozy up your home with their key tips to styling your Bemboka throw
Throws are a key accessory to bringing functional and aesthetic texture, interest and coziness to your home, versatile in their styling opportunities and perfect for adding a little luxe to your day. Offering supreme comfort and durability, the Bemboka collection of throws are wrapped in softness, warmth and premium quality. So, when it comes to styling a throw, what are some of the key ways you can bring your room to life?
Basket Storage
A tidy and subtle way of adding texture and interest to your home, styling your throw in a decorative basket is your easiest starting point. Pile the majority of the throw, like the Bemboka Basketweave Cotton Throw, into the storage, and pull a little fabric for overhang, like one of the corners. You might want to drape the excess fabric onto the floor. It also works great for those chunkier throws, like the Bemboka Chunky box Angora and Merino Throws, that are bulkier to layer. Pop it next to the sofa, bed or use it to fill an empty corner.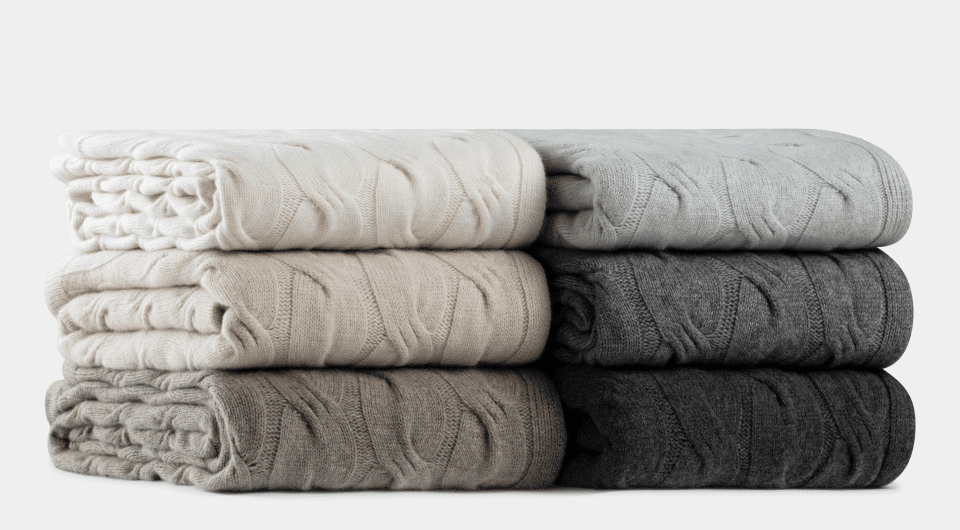 chunky cable throw in cashmere
Draped
Jazz up your sofa, daybed or chaise with a draped throw at the foot. Folded lengthwise and into quarters, you can drop the throw, like the Bemboka Wide Rib Angora and Merino Wool Throw, diagonally or horizontally across  the end. This adds simplistic detail, whilst keeping it to hand for those cozy nights in front of the TV. Similarly, benches are beautifully complimented by a casual throw, making it more inviting than just the bench alone. Pair with a few books, a cushion or even a structured hat.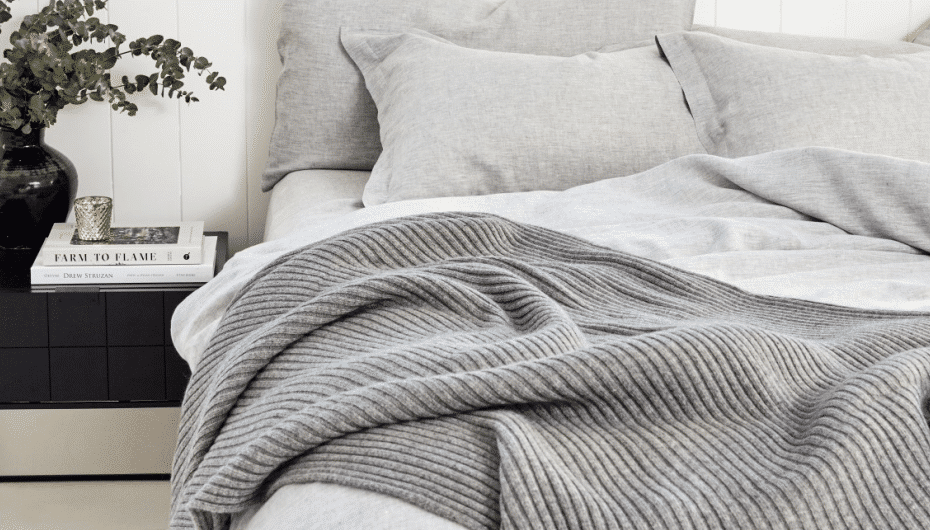 wide rib blanket in dove colour
Displaced Perfection
Relaxed and laid back, a casual drape is perfect for that effortless-luxe look. But, just like the minimal makeup and tousled hair look, the organic direction of displaced perfection always takes a little more effort than neat and tidy! Take a soft blend, like the  Bemboka Reversible Rib Angora and Merino Wool Throw, and pinch it at the centre. You can then drape it over a back corner of the sofa. Alternatively, you can loosely fold it lengthways and drape roughly. You'll want to allow some fabric to cascade over the front and pile softly on the floor. Some clever cushion placement is the perfect finish.
Bedroom Vibes
Bringing colour, texture and warmth to your bedroom is the perfect finish to every home. Think clean lines and tidy styling, complimented with organic, gathered finishes. The Bemboka team notes it is important to remain aware of the difference between a throw and a blanket – a blanket is bigger, and chunkier, than your average throw, intentioned to cover your whole bed space for extra warmth and coziness. Our specialist team highly recommend the Bemboka's Moss Stitch Pure Cotton collection which is the best seller with Interior Designers. Drape the throw organically over one of the end corners of the bed. You might like to layer it on top of a quilt or bedspread to add a pop of colour.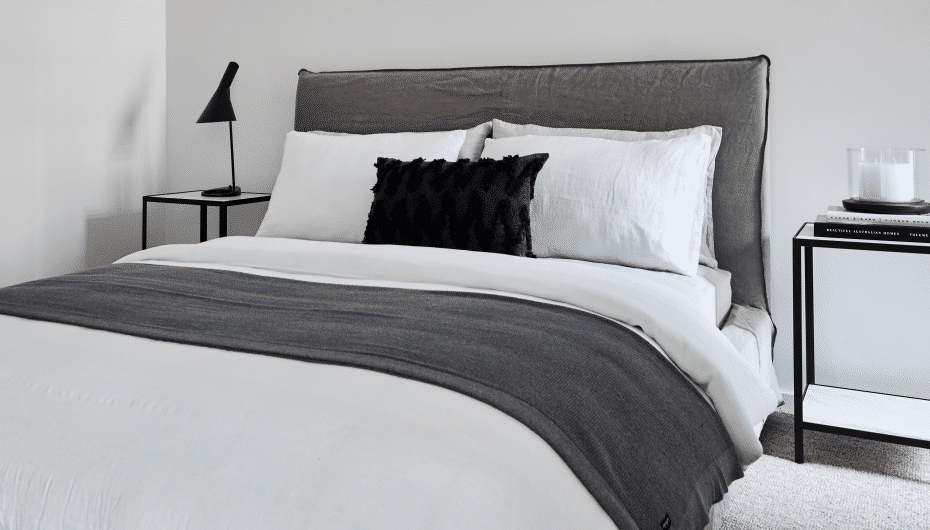 small box throw in charcoal colour
Neat and Tidy
Alternatively, if you're after a more sophisticated look, you can fold your throw over lengthways, layering horizontally over the end of the bed, adding strong lines and interest to your bedroom, or in half and placed over the arm of a lounge chair. These can require more precision to ensure the corners are tidy and folds even, so a good tip is to tuck the loose ends into the cushion. A soft, cozy throw, like the Bemboka Fine Rib Angora and Merino Wool Throw, adds extra warmth and comfort to your sofa cushion, draped and tucked into the seat, with a little fabric hanging over the front. Don't overcrowd with too many cushions – less is more when it comes to styling.
Read More