5 Interior Tips to Transform your Bedroom into a 5-star Hotel Suite
There's nothing quite as relaxing as rolling into the crisp, fresh bedding of a luxury hotel suite after a long bath. The smell of freshly laundered linen, serene surrounds and premium service amidst a stylish, opulent interior décor, a hotel sleep is nothing short of a pure indulgence. So why should it stop at the end of your holiday? Bring the 5-star luxury home with you and get a better night's sleep with these five simple tips to transforming your bedroom into a 5-star, luxury hotel suite.
1. Invest in Quality Linen
Investing in premium quality linen is a key step in creating that hotel-luxe at home. Do your research around pure linen sheets, duvet and bedding, like Bemboka. Creating beautiful, bespoke pieces using the world's most luxurious natural yarns, many of these designs are favoured by the world's leading boutique hotels and resorts for their enduring quality, durability and timelessness, making recreating that suite-like space at home, easy. When it comes to thread count, don't base your decision on a number. Test out different fabrics and choose one that feel best to you. The quality of the fabric is defined by the yarns used. Finish with a natural linen spray, such as lavender, and by layering a few cushions with varied sizing and use texture to add interest.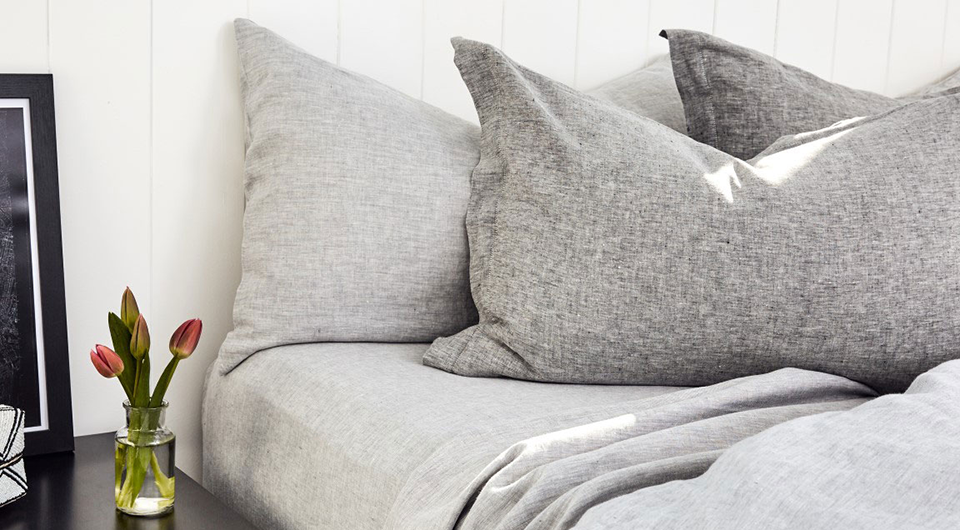 2. Adopt the Triple Sheeting Trend
A traditional hotelier practice that has re-become a must for many premium hotels, triple sheeting not only brings a luxurious element to your sleep with crisp, fresh bedding, but removes the struggles of a putting on a traditional duvet cover. A bottom fitted sheet is laid over the mattress protector, followed by two top sheets, separated by a thin blanket or comforter. Choose a luxury bed linen brand, reputable for its quality. You'll save time both in making and washing, and your room will automatically feel more chic and sophisticated.
3. Get Creative with Lighting
Luxury hotels are all about the ambience and one of the easiest, most cost-effective ways to achieve the suite life is through good lighting. Premium hotels will opt for a layered lighting scheme with soft lighting. Placing lamps or sconces in different areas of the room serves a specific purpose, uplighting or illuminating certain focal points. Touch dimmer lamps with multi-stage settings are ideal for controlling the light and setting different scenes, with various colour temperatures available. When it comes to bedside lamps, more modern hotels will see single pendant lights hung on either side of the bed. Consider making these key features of your space.
4. Maximise your Space
Unless you're renovating your home, maximizing the space you have will be a vital point in creating a luxury living space. Making a small space look larger is both easily achievable and inexpensive. Start with a neutral colour palate and create features through accents such as murals, wallpaper or artwork. Assess your belongings. Everything in a hotel room has a dedicated space, so by adopting a minimalist approach, you will declutter, fast, and find a home for those important pieces. Place magazines in a rack or basket, or utilize a stylish ottoman for extra storage. Incorporating a statement chair adds a plush, sophisticated element, complete with luxe throw. An oversized mirror creates space and adds light, and you can quickly accentuate high ceilings with floor to ceiling windows or a pendant light.
5. Incorporate Fresh Flowers
Flowers are an automatic room enhancement. Not only do that add a pop of colour to your space, but their aroma can also help to aid in your sleep. Plants like Peace Lilies and Snake Plants are air purifying, generating heightened levels of oxygen in your room. Alternatively, Pink Jasmine, Lavendar and Gardenias smell beautiful and help you to relax and unwind before bed.
Read More